Are you looking for affordable and quick Xbox 360 repair services in London? Well, Creative IT Console Repairs is here to help you! At Creative IT, our fully trained and qualified service technicians use the latest diagnostic and repair equipment to troubleshoot and repair all Xbox 360 consoles including Xbox 360 Arcade, Xbox 360 Elite, Xbox 360 Pro, Xbox 360 E and Xbox 360 Slim consoles.
Same Day Microsoft Xbox 360 Repairs in London
Our team of experienced Xbox video game console repair technicians and engineers can fix any problem with your gaming console including Xbox 360 is having network connection issues, console randomly getting disconnected from Xbox Live, console stops responding, the screen freezes while playing, experiencing slow performance when playing games on Xbox Live, error message when you try to play a saved game, Xbox 360 console turns off unexpectedly, the disc tray on Xbox 360 console is stuck, Xbox 360 hard drive problems or Xbox 360 error codes.
We can repair most problems with Xbox 360 consoles including: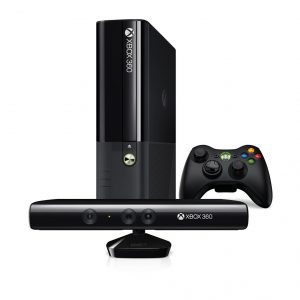 Xbox 360 will not turn on
Xbox 360 can't read discs
Stuck or jammed disc drive
Xbox 360 has one red light (E74)
Two red lights on Xbox 360
Xbox 360 Red Ring of Death (RROD)
Four flashing red lights
Xbox 360 no picture or sound
Xbox overheating
HDMI port not working
Xbox 360 not syncing with wireless controller
Console freezes while playing or isn't responding
Why Choose Us for your London Xbox 360 Repairs?
All repairs come with a 90 day warranty
Competitive rates and exceptional customer service
Fast, easy and affordable service
FREE, no obligation quotes
Knowledgeable and experienced console technicians
Walk in and mail in repair services
We can diagnose and fix all Xbox 360 faults
As a professional London Xbox repair and service centre, we are confident that our service will not only meet, but exceed, your expectations in terms of the turnaround time, quality of the repair and cost of your Xbox 360 repairs. All Xbox 360 gaming console repairs can typically be completed the same day, because we have a large inventory of genuine replacement parts.
Bring your Xbox 360 to our Central London store for repairs or mail it to us. No appointment necessary. Call us on 020 7237 6805 or email us at info@consolerepairs.org.uk for more information.