Is your Xbox One video game console in need of repair? If so, you require an experienced team who you can depend on for properly diagnosing and fixing your Xbox One console problems. When it comes to London Xbox One repair services, there is no better choice than Creative IT Console Repairs.
Same Day Microsoft Xbox One Repairs in London
Our team of experienced Xbox video game console repair technicians and engineers can fix any problem with your gaming console including problems with system updates on your Xbox One, problems playing a disc on Xbox One, a blank TV screen while your Xbox One is on, disk drive not accepting disk, Xbox One does not recognise external hard drive, console displays error E100, optical drive makes a loud clicking sound, Xbox One game won't start or freezes during gameplay, cannot sync your Xbox One controller to your console and problems downloading a game or an app.
We can repair most problems with Xbox One consoles including: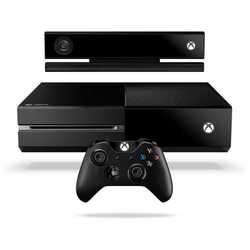 Xbox One console won't power on
Xbox One console turns off unexpectedly
Xbox One not connecting to the internet
Disc drive not ejecting
Wireless controller not connecting
Optical drive problems
Damaged HDMI port
Green Screen of Death (GSOD)
Why Choose Us for your London Xbox One Repairs?
All repairs come with a 90 day warranty
Competitive rates and exceptional customer service
Fast, easy and affordable service
FREE, no obligation quotes
Knowledgeable and experienced console technicians
Walk in and mail in Xbox One repair services
We can diagnose and fix all Xbox One faults
All Xbox One gaming console repairs can typically be completed the same day, because we have a large inventory of genuine replacement parts.
Bring your Xbox One to our Central London Xbox repair store or mail it to us. No appointment necessary. Call us on 020 7237 6805 or email us at info@consolerepairs.org.uk for more information.