Creative IT based in Central London is a leading video game console repair centre specialising in Sony PlayStation repairs. Our trained and professional technicians can repair and service all PlayStation models including PlayStation 2 [PlayStation 2 Slimline], PlayStation 3 [PlayStation 3 Slim and PlayStation 3 Super Slim] and PlayStation 4 console models. Our repair centre is equipped with the latest diagnostic equipment allowing our technicians to quickly identify the faults with your gaming console.
Same Day Sony PlayStation Repairs in London
You can be rest assured that your PlayStation is in safe hands as our experienced technicians can fix any problem with your gaming console including PlayStation will not turn on, XMB menu keeps freezing, disc is stuck in your PlayStation, system cannot read the discs, console emits loud noises such as grinding or scratching, hard disk drive is having problems saving or loading game data, overheating problems, console freezing during gameplay or when starting up, PlayStation turns off when in use, hard drive failure, controllers are not recognised, problems connecting to the internet, faulty HDMI port and faulty Blu-ray drive.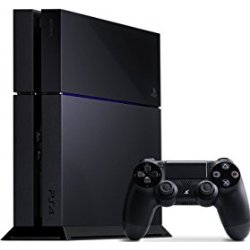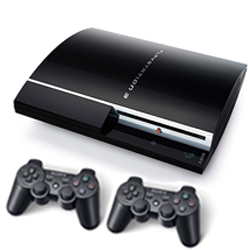 We can repair most issues with PlayStation consoles including:
Yellow Light of Death (YLOD)
Flashing Red Light
Disc read errors
Discs not ejecting
PlayStation overheating
No picture or sound
No power
Broken HDMI port
Why Choose Us for your London Sony PlayStation Repairs?
All repairs come with a 90 day warranty
Competitive rates and exceptional customer service
Fast, easy and affordable service
FREE, no obligation quotes
Knowledgeable and experienced console technicians
Walk in and mail in PlayStation repair services
We can diagnose and fix all PlayStation faults
At Creative IT, our mission is to provide a timely Sony PlayStation repair service for your PlayStation 2, PlayStation 3 and PlayStation 4 models at affordable prices. We stock most parts and most of the repairs can be done while you wait.
Bring your PlayStation to our Central London store for repairs or mail it to us. No appointment necessary. Call us on 020 7237 6805 or email us at info@consolerepairs.org.uk for more information.